Unique high corrosion protection
Sturdy waterproof packaging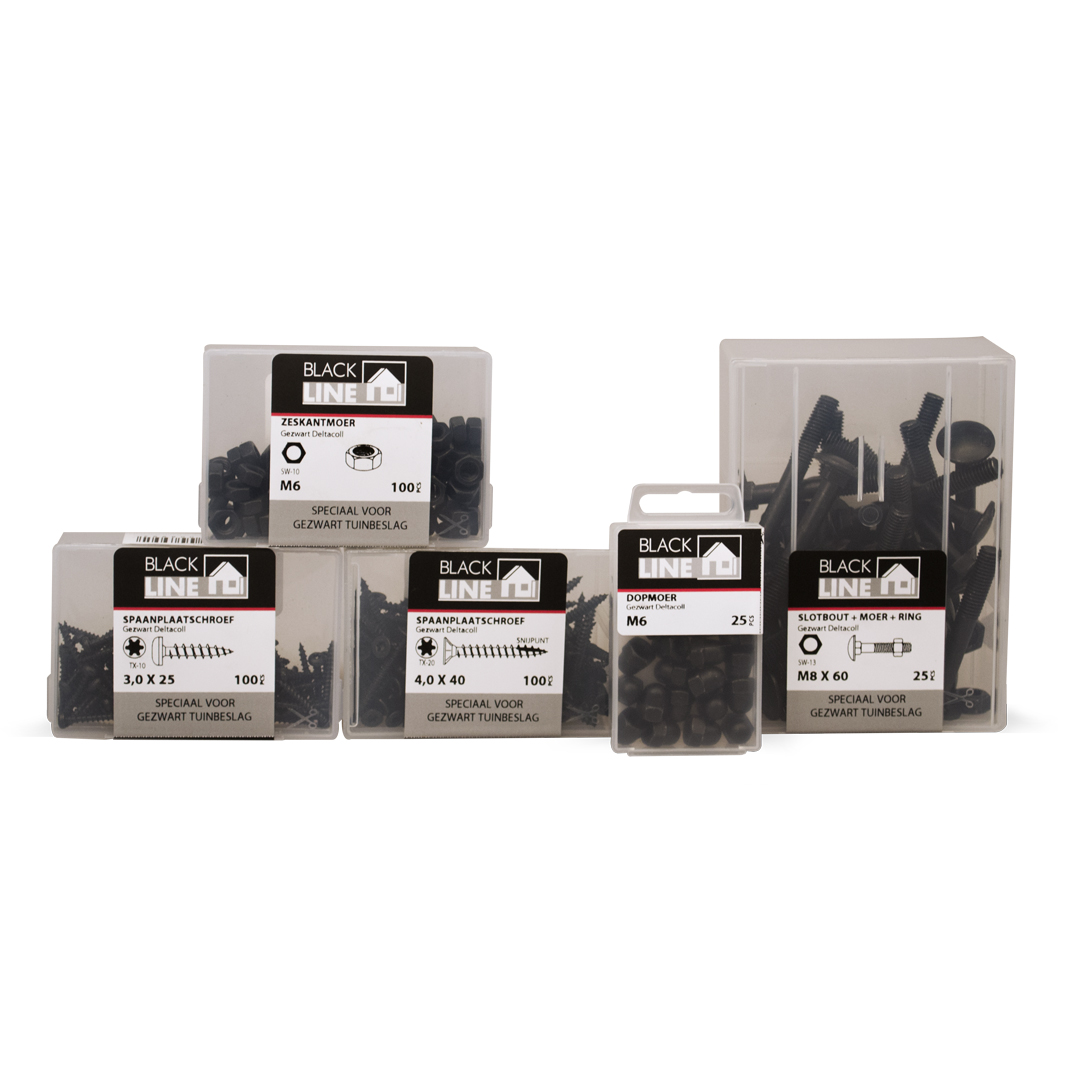 BLACKLINE
BLACKLINE blackened fasteners are a unique shop concept that you can present in your shop. BLACKLINE fasteners are of the highest quality and are intended for mounting blackened hinges, handles and other blackened fittings. BLACKLINE is packaged in plastic tubs and blisters; sturdy weatherproof storage containers.
High-quality deep black coating
The unique High Corrosion Protection coating (HCP coating) is a deep black surface treatment with good corrosion resistance and a low layer thickness. Due to the limited layer thickness and the integrated lubricant, the HCP coating is an ideal solution for our fasteners. Nuts will continue to fit on the bolts and screws will continue to cut well into the wood.