Roof, wall and facade applications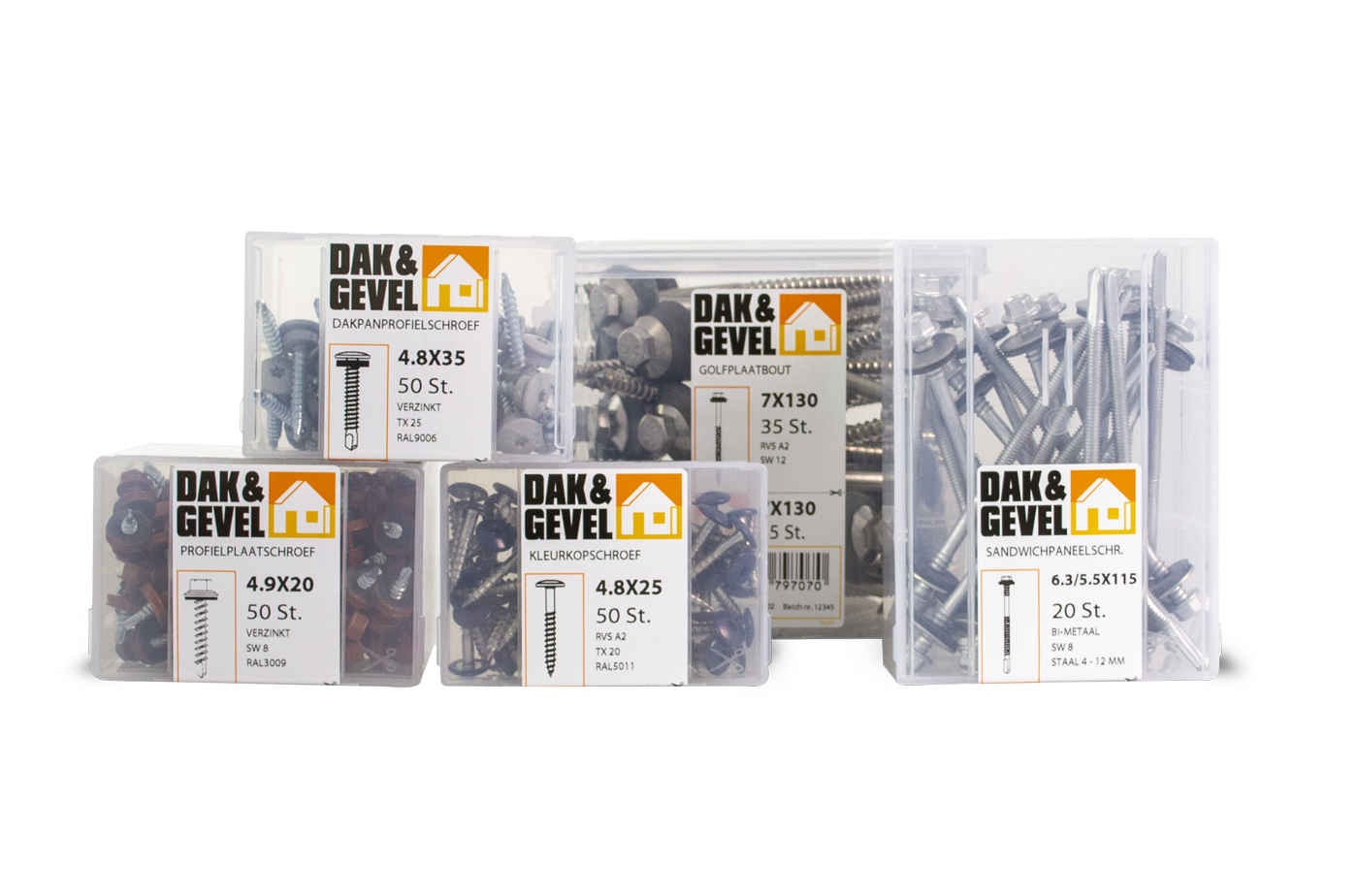 DAK&GEVEL is a broad package of fasteners specifically intended for roof, wall and façade applications. The smaller volumes per product in the packages are interesting for both the do-it-yourselfer and the professional user.
The total DAK&GEVEL shop concept easily fills a meter on the shelf of the technical wholesaler or hardware shop and can be used to completely cover the demand for fasteners for roof, wall and façade applications.
Waterproof packaging
The DAK&GEVEL range is packed in high-quality transparent packaging. This way the content is always clearly visible. In addition, this packaging is splashproof, which is handy for outdoor use. The plastic tubs are reclosable and stackable.