Batch sales: always the right number of fasteners for the job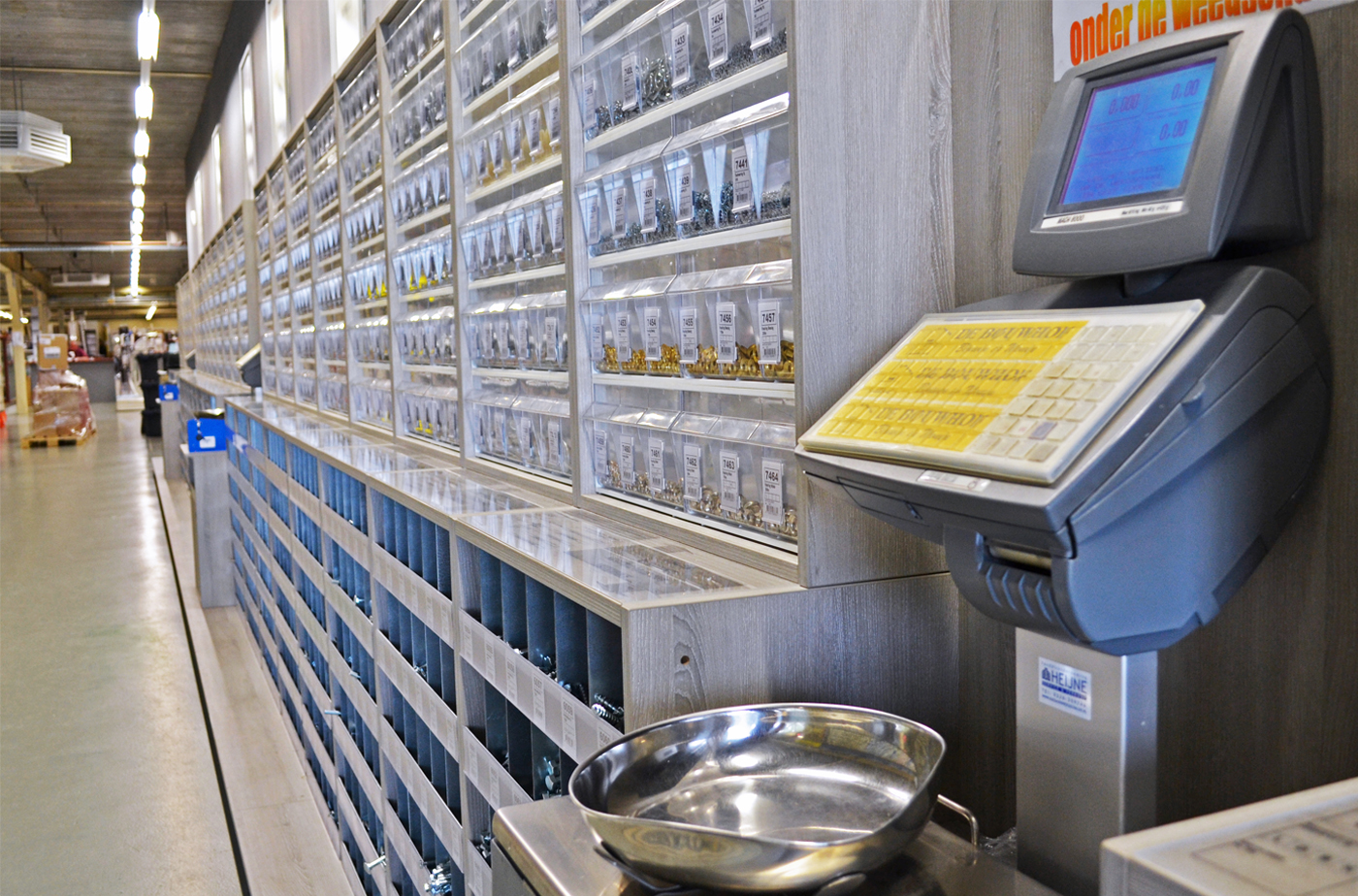 GRAB&FIX
The GRAB&FIX shop concept is a unique tipping tray concept from Hoenderdaal for the individual sale of fasteners. The range is presented in a custom-made cabinet presentation with tipping bins. A very wide range of fasteners can be presented in a tight and well-organised cabinet presentation from 5 to 30 metres. The range is put together in consultation and there is a choice of more than 3000 different fasteners with their own PLU code for the GRAB&FIX shop concept. No more open packages on the shelves and a very interesting margin on piece sales. And a large assortment available to cover all customer needs in the area of fasteners. Become a fastener specialist too with a GRAB&FIX wall in your shop!
Smart scales
With the new smart scale with touch screen operation the consumer can easily weigh the products by piece and print a receipt to pay.