Colour segmentation by species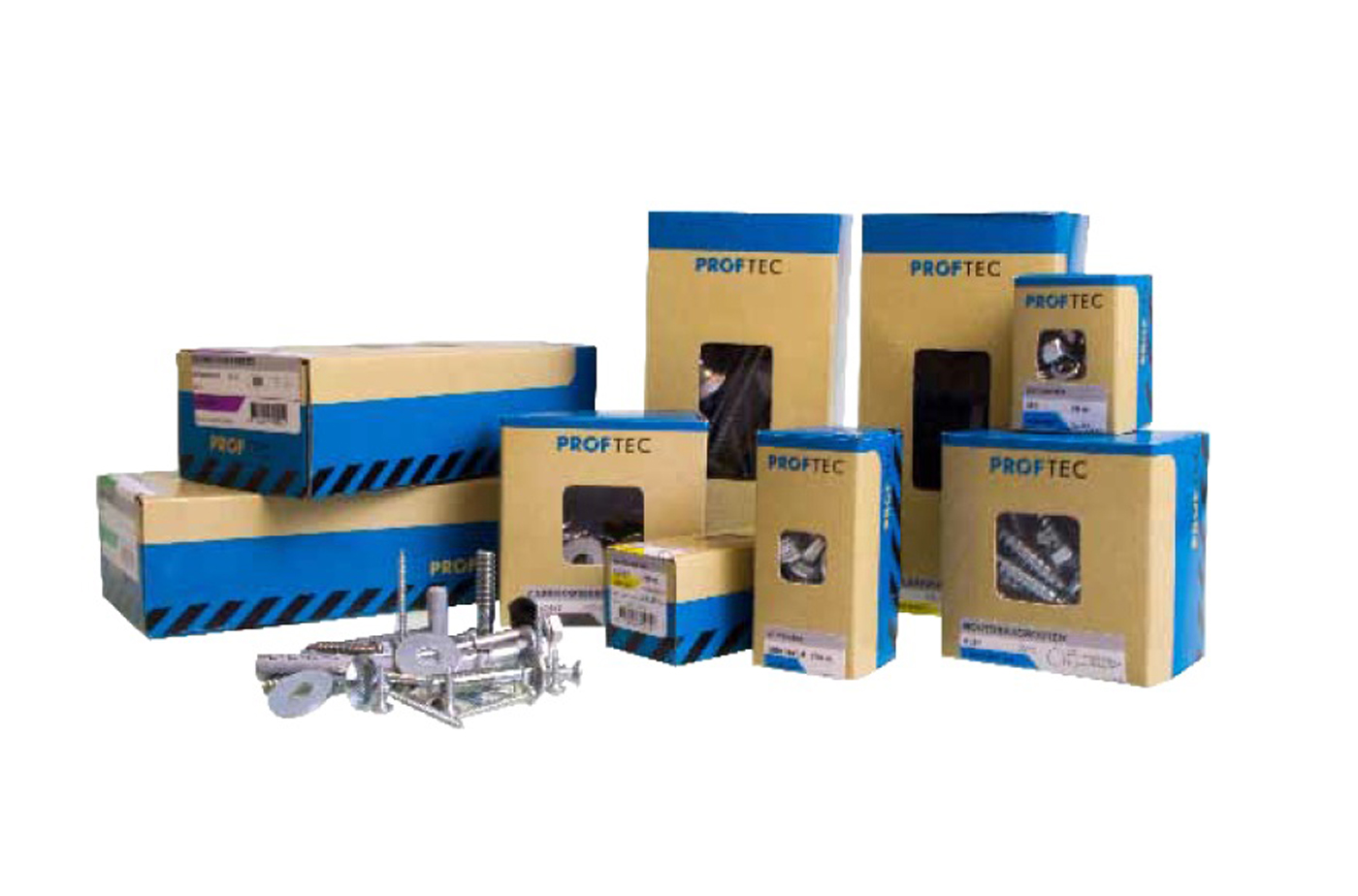 Proftec is our professional shop concept in fasteners for the construction industry.
Ideal for creating a sleek shop presentation in the technical wholesale trade or building materials trade in the Netherlands and Belgium. The range has somewhat smaller contents per package, packed in attractive and functional cardboard boxes.
A clear and beautiful presentation
The total range contains over 800 different types of professional quality fasteners. Packaged in an attractive and sturdy cardboard box with a 45-degree opening and a viewing window. This makes the contents clearly visible and prevents broken, opened boxes on the shelf. In addition, a clear colour segmentation has been applied to the labels, enabling you to make a clear segmentation per type on the shop shelf. We support this with an attractive shelf decoration.