The right screw
for every job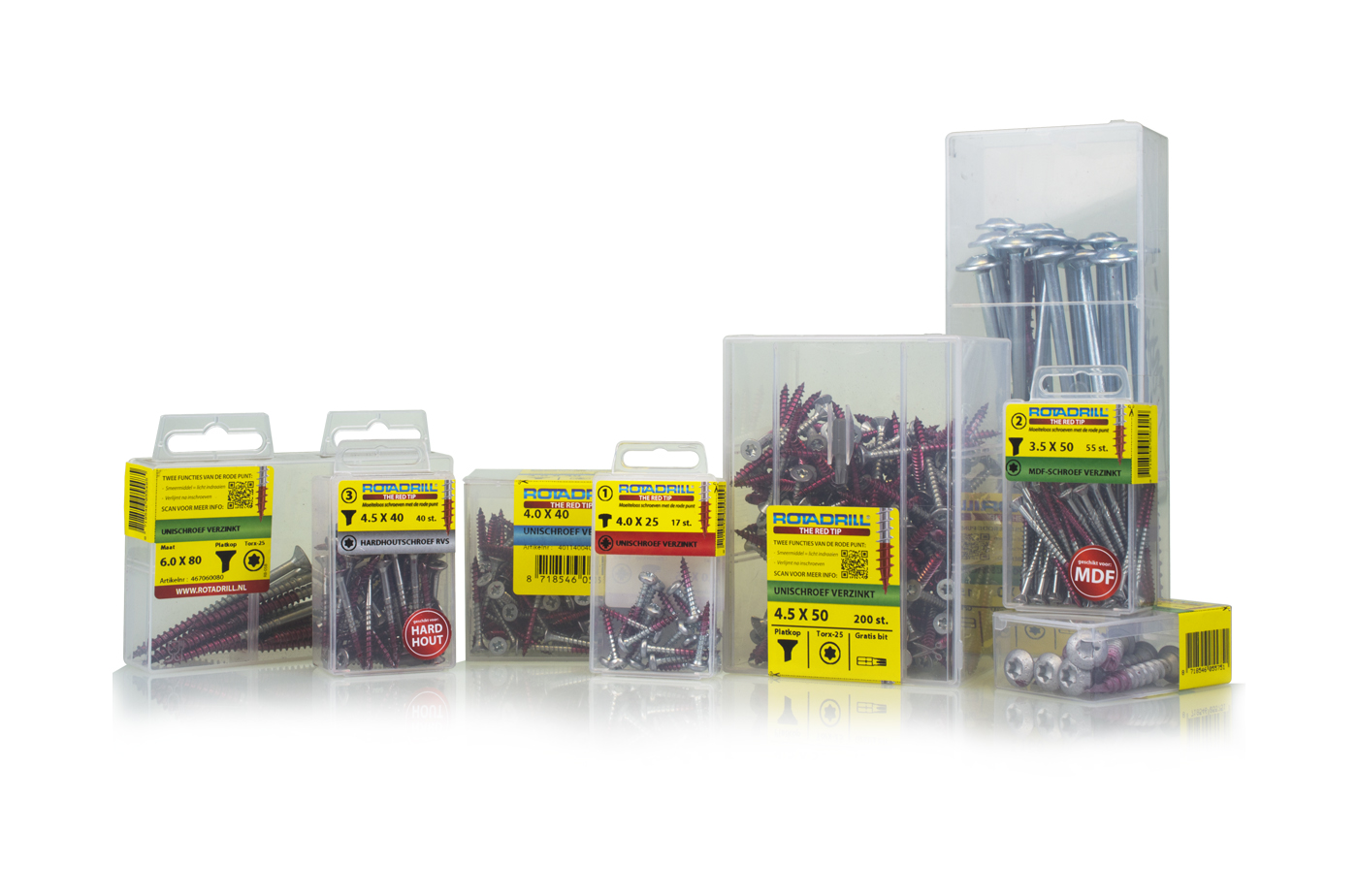 Rotadrill® has been the A-brand screw on the Dutch and Belgian DIY shelves for more than 50 years.
The patented Uni screw with the red point provides optimum ease of screwing. The red point on the screw is a unique lubricant which ensures that the screw turns in very lightly. This makes the screws easy to work with in various building materials.
Makes jobs easy
The quality screws are packed in sturdy plastic storage boxes. The unique packaging is resealable, stackable, waterproof and transparent.
The right screw for every job in the wide range.