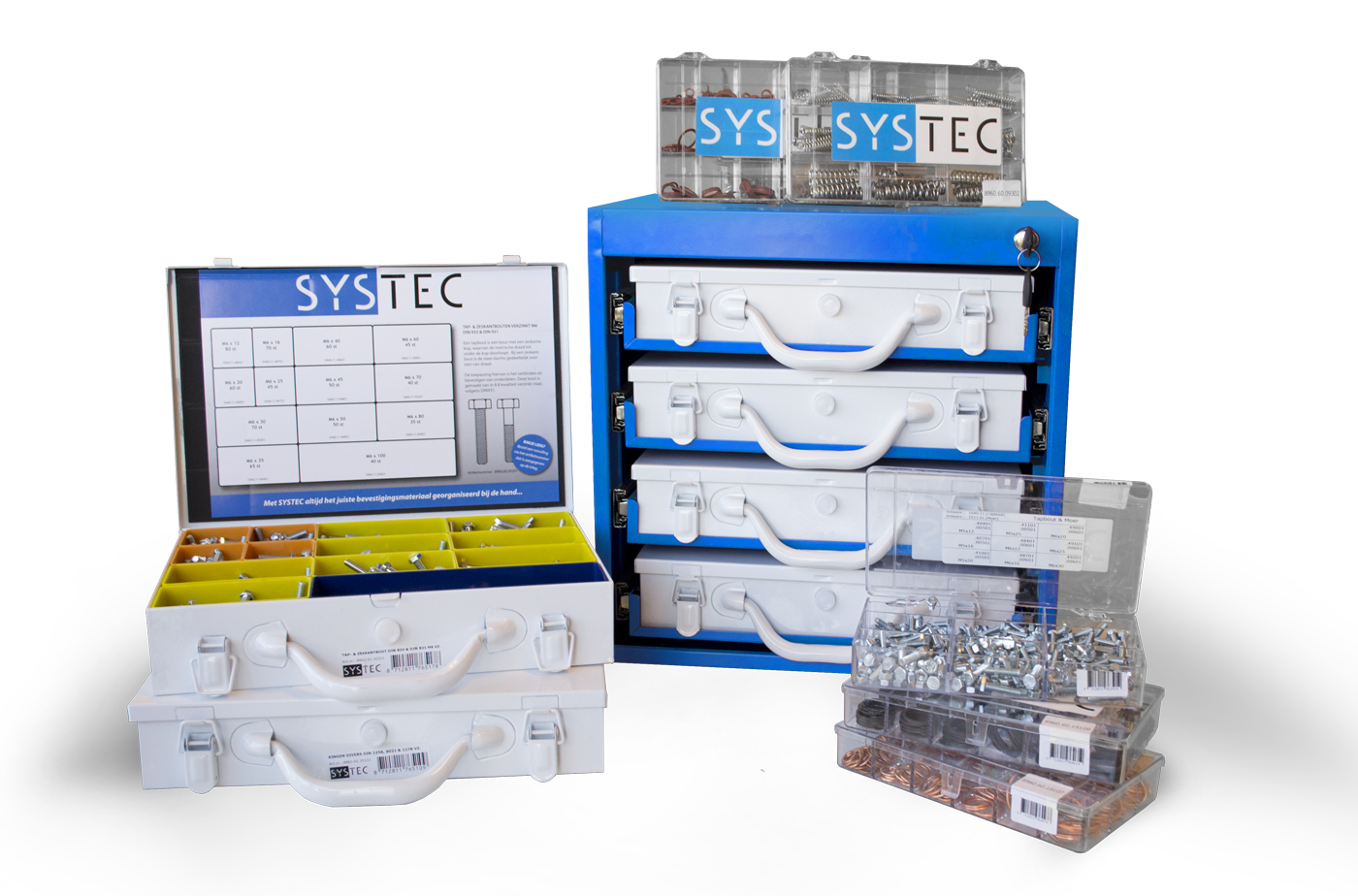 SYSTEC is a unique range of professional quality fasteners packed in assortment boxes for construction and industry. There are in the assortment SYSTEC 15 different solid steel cases filled with various fasteners. Available with a handy lockable drawer system for in the van or in the workshop. In addition, there are 13 different types of plastic organizers available in the SYSTEC range; these are filled with technical fasteners and especially the specials. Handy to have.
Refill packaging available
Unique to this concept is the fact that of each SYSTEC product also refill packaging can be ordered. So you can order additional products and keep your assortment case or organiser always complete. The article numbers of the refills can be found on the inlay, inside the lid.
With SYSTEC, you always have the right fasteners on hand!