Super-strong stainless steel
Drill point prevents splitting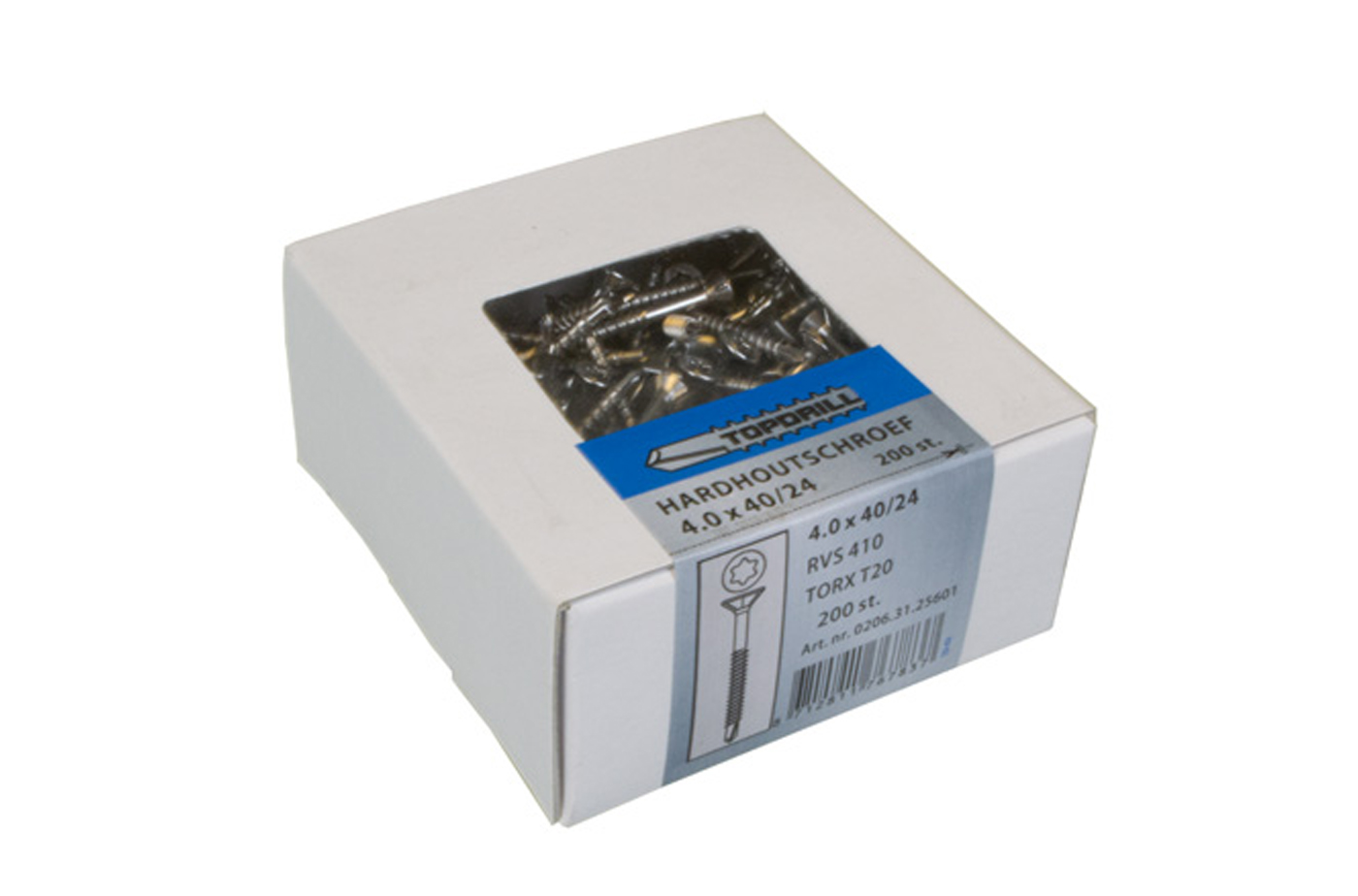 TOPDRILL® is a brand of self-drilling TX screws made of stainless steel-410; specially intended for use in hardwood. This special type of stainless steel is manufactured without the addition of nickel and is also called Edelstahl or Chrome Steel. Because no nickel has been added, this material can be post-hardened just like steel screws. This makes these screws as strong as hardened steel screws and as much as twice as strong as screws of stainless steel A2 or A4.
Pre-drilling and grip
The TX-drive on the screws ensures optimal power transfer from the bit to the screw. The drill point on the screw prevents the wood from splitting. The milling ribs under the head ensure that the screw sinks neatly into the wood.
Three types of screws available in TOPDRILL®:
Decking screws - Hardwood screws - Glazing screws.